Unicompartmental
Knee Replacement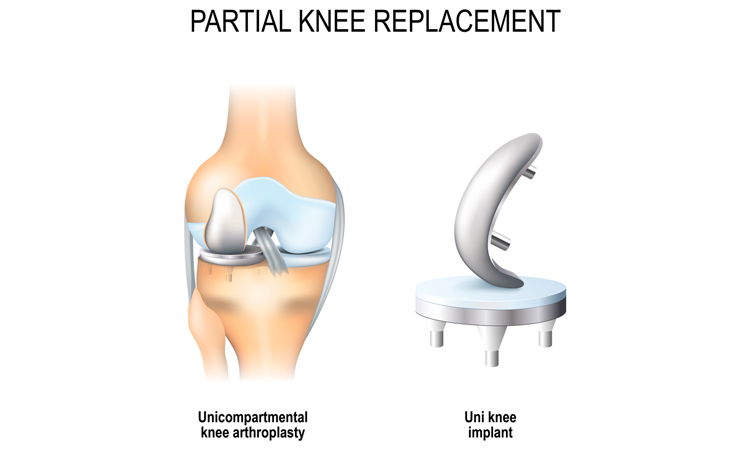 Partial Knee Replacement is a procedure that removes the bone and cartilage of the knee that has been damaged due to arthritis and replaces them with metal and plastic components. These components mimic the anatomy and function of a healthy knee so that you can return to activities without the pain caused by arthritis.
This procedure differs from a Total Knee Replacement in that only one side (also known as a "compartment") of the knee joint has been affected by arthritis. Therefore only that compartment needs to be replaced and the undamaged portion of the knee can remain intact.
The procedure is one of the most effective in orthopedic surgery because it dramatically decreases knee pain and improves quality of life.
The expert team of doctors at Parekhs Hospital have performed thousands of Partial Knee Replacements and are experts of this procedure using the latest advancements in surgical techniques including state of the art Robotic Technology.
A Partial Knee Replacement may be recommended to treat severe osteoarthritis, rheumatoid arthritis and post-traumatic arthritis that does not respond to nonsurgical treatment when the damage is limited to one compartment of the knee joint.