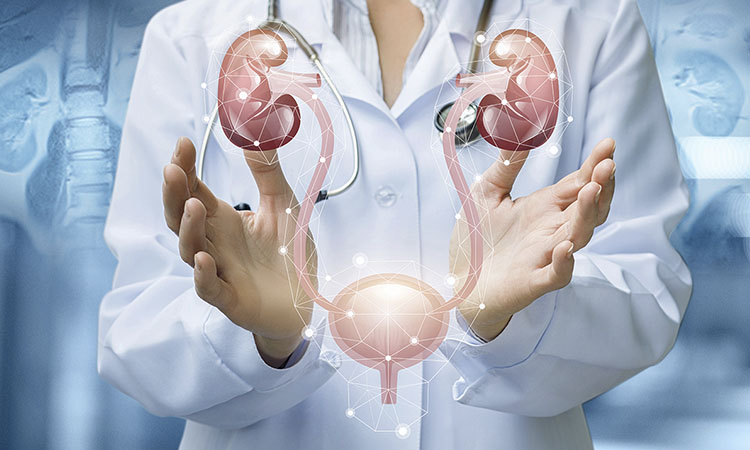 Urology Hospital in Ahmedabad, Gujarat at Parekhs provides you with ultimate procedures and treatments for the removal of body stones (Kidney/Gall Bladder). One of them is Lithotripsy, a medical procedure which involves breaking down of hardened masses (body stones) with help of shock waves and thus, expelling them in urine. Medically known as Extracorporeal shock Wave Lithotripsy (ESWL), it is also known as Shock Wave Lithotripsy, Laser Lithotripsy, Percutaneous Lithotripsy, and Endoscopic Lithotripsy (majorly used in Kidney stone).
At Parekhs all the above mentioned procedures is performed with successful results. The latest technology that we use at Parekhs requires less time, is Non-intrusive, Requires less hospital stay, Promotes faster recovery, Prevents complications and is Affordable.
The Urology Department at Ahmedabad Parekhs Hospital is highly equipped to diagnose and treat all kinds of illnesses affecting the Kindney, Bladder, Urethra, Prostrate and male genitalia. Many advanced procedures have been adopted such as:
Laparoscopic Urological Surgeries, PCNL – Percutanoum Nephro Lithotripsy, Laparoscopic nephrectomy, Adrenalectomy, Lap. Pyseloplasty, Orchiopaxy, radical Prostatectomy, and VVF repair (vesico-vaginal fistula)
Management of Renal failure patients, Due to obstruction, A V Fistula, CAPD cannula insertion,Surgery for stress urinary incontinence (TVI), artificial sphincter placement.
Details of Top Urology Hospital in Ahmedabad. Find the best urology doctor in Ahmedabad near you and book Appointment Online. Parekhs Hospital is specialist of kidney, prostate, stone and urology doctor in Gujarat, Rajasthan, Jaipur, Udaipur, Ahmedabad, Anand, Bharuch, Bhavnagar, Dahod, Dhrangadhra, Godhra, Himatnagar, Idar, Kutch, Bhuj, Modasa, Morbi, Nadiad, Palanpur, Patan, Rajkot, Surat, Surendranagar, Unjha, Vadodara, Banswara, Kota, Mandsaur, Neemuch, Ratlam, Sirohi, Abu Road, Kadi. He is prostate and stone specialist doctor/surgeon in Ahmedabad, Satellite, Bodakdev, Naranpura, Sabarmati, Gandhinagar, Navrangpura, Bopal, Sanand, Kalol, Mehsana, Rajkot, Junagadh, Surat, Bhavnagar, Jaipur, Jodhpur, Ajmer, Udaipur, Bhilwara, Rajasthan.